If ever a year had the ring of the future about it, it's this one. And assuming the movie world has been accurate in its depiction of the future, we have a lot to look forward to.
Assassin cyborgs (Terminator: Dark Fate), boxing robots (Real Steel) and even fire-breathing dragons flying above London (Reign of Fire) are just some of the delights promised by movies that were set in the futuristic year of 2020.  Brilliant.
But we can't spend all our time preparing for a robot Armageddon. We've all got sales targets to meet and marketing strategies to execute.
The importance of cross-media measurement
The measurement of marketing activity – across all channels – remains more of a priority than ever for marketers.
Without accurate attribution reporting, you're not able to confidently allocate your marketing budget to the right channels.  The increase in channels over the last few years has meant the task of separating out your results is more difficult than ever before.
Companies such as Unilever have called media measurement a 'critical component' of a marketing strategy and is urging the industry to follow its lead.
There are many attribution models, but many are fundamentally flawed.  Sales may be double-counted where a customer has come through more than one channel, data may be missing or incomplete, or the model may not be able to combine online and offline channels.
Multi channel attribution needs to look at all marketing stimuli – online, offline, above the line, through the line, everything.   And it needs to be unbiased.
So if you're not sure that your model is telling you the full story, you might want to read our free white paper and start 2020 off right.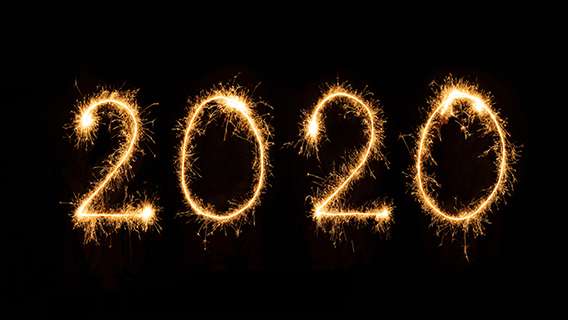 2020 – The age of consent
The ever-tightening of data privacy laws continues to catch businesses out.  We've already seen high-profile cases involving the likes of Google, Facebook and British Airways for various offences and we'll certainly see more in 2020.
One area in particular which still needs attention for many businesses is cookies.  The ICO made it clear in 2019 that they consider cookies to be personal data that require unequivocal consent for anything other essential cookies.
Many websites are still taking the approach of 'if you use our site, you agree to us collecting cookies', but this doesn't meet the requirements for cookie consent.  So if you're not yet fully compliant, we'd urge you to consider your options sooner rather than later.
We've reviewed the various approaches across dozens of websites and there are some great examples of how to maximise consent.  It needn't be the case that you're going to lose the ability to track customers if you get your cookie banner right, especially if you run some tests.
Be clear and be honest – tell the customer why cookies can benefit them and encourage them to give you their consent.  Then you'll know you're ok to collect and use cookies from your website visitors.
Data regulation isn't going to go away so make sure you put this one on your to-do list.
Let's get personal
Following neatly on from the need to ensure your cookies are compliant, personalisation is going to be even more important as a way of staying ahead of the competition.
We're not just talking about 'Dear Mr Smith' emails here, but every aspect of the customer experience.  Companies who are harnessing the power of all their data are the ones who are converting prospects into customers and driving repeat sales.
Use your customer data to understand who is buying what and through which channels.  What are they browsing on your website?  What's their buying frequency?  Are they promotionally driven, or are they premium shoppers?
You should be using all of this information to personalise not just your communications, but the entire customer experience. Show each individual customer exactly what they're looking for the minute they land on your website by personalising the content on your homepage.
By optimising the frequency and content of communications to every customer, you can dramatically increase your sales.  Even a simple reordering of the products you show customers can have a huge impact.  Have a look at the work we did with Virgin Atlantic here, where sales of 'extras' increased by as much as 30% as a result of smarter targeting.
The rise of the machines
Artificial Intelligence (AI) and machine learning remain fast growing trends in marketing.
While consumers eagerly adopt domestic AI products in the form of virtual assistants and wearable tech, marketers need to harness AI and machine learning to help deliver the complex personalised customer journeys needed for effective marketing.
Automated, real time communications ensure that your customers are getting the right message at the right time.  Your website can adapt for each individual customer based on who they are, and your call centre agents can even be prompted as to the 'next best action' for every caller.
But you'll need some effective technology to harness your data and use it to determine the next best action.  The right software, coupled with the right marketing inputs and know-how, can automate your marketing so that the right message is delivered to the right customer at just the right time.
Our Engagement Hub demonstrates just how effective smart technology can be in delivering your marketing strategy.  Not only can it provide a prompt to call agents while they're on a call, suggesting the next best action for that particular customer, but all touchpoints have access to the same real-time customer information and deliver consistent, personalised messages automatically.
So take the pressure off your marketing teams and enlist some AI to help deliver a turbo-charged marketing strategy.
Whatever your marketing plans for the coming months and years, make sure you take advantage of all that you have at your disposable.  Because whether you're being chased by fire-breathing dragons or not, it's imperative to keep moving.
If you ever need us, just drop us a line.