The robots are coming, the robots are coming!
Oh hang on. They're already here.
Artificial intelligence – or AI – is a hot topic right now. From automated production lines to self-driving cars or the range of voice activated assistants in our phones and homes, AI is making an impact in all walks of life.
Consumers are embracing new AI technology at a rapid rate. Whether we're following a detour suggested by a sat nav, streaming an album recommended by Spotify, or the kids are asking Alexa to do their homework for them, we're relying on AI more and more.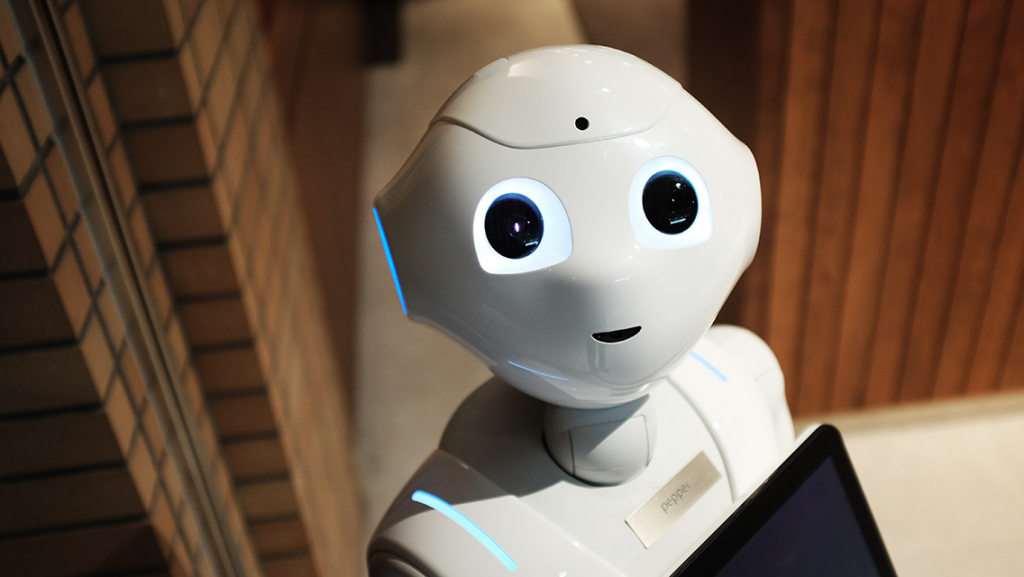 But AI isn't just for use in our personal lives. It's becoming increasingly crucial for businesses and especially so for marketing.
AI in the workplace
Now, we're not suggesting that you sack your marketing team and replace them with a line of Terminators. Even though that would be the coolest thing ever.
What we are saying is that if you want to drive the greatest revenue from your customer data, you might benefit from a little robotic help.
So don't be afraid and let's take a peek into just a few things that our artificial friends can do for us…
Real time personalisation
In the olden days, marketing was pretty much one size fits all. Press ads, door drops, TV. You'd send out a message (perhaps with some broad demographic targeting) and hope the right people saw it.
Then came direct marketing and the advent of personalisation – "Dear Mr Smith, as someone who has previously bought baked beans at our store…" More targeted, more relevant but slow to produce and often out of date.
But now we're in the world of real time personalisation, where you can send the right message, to the right person, right now. Communications can be instantly triggered, sending the most appropriate message to any customer based on what they're doing right at this moment.
Websites can adapt and change seamlessly for every customer, ensuring the right products and offers are being shown based on real time data.
No more slow human decision making, manual campaign selections and long lead times. Now you can get the right message in front of the right customer – right now.
Predicting the 'Next Best Action'
Despite us humans having 'free will' to do whatever we want, we're surprisingly predictable most of the time. And with the right knowledge of how your customers typically behave, machines can quickly identify how any one of your customers is most likely to respond, and automatically trigger the right action.
We delivered this kind of automated decision making for Virgin Atlantic, when we enabled their website to adapt to each customer based on who they were, what they had bought and their relationship with Virgin Atlantic. The result – an increase in ancillary sales of 11%, and as much as 30% in some cases.
You can watch the Virgin Atlantic video case study here.
Improving the call centre experience
People still like talking to people, so call centres are unlikely to be manned by rows of automatons any time soon. But an agent can deliver a far better customer experience if they have the right information at their fingertips.
We built an Engagement Hub for Ageas, a leader in financial services, that not only draws together all the data about every customer and prospect into a single place, but passes this data seamlessly to every touchpoint, exactly when it's needed.
So now, when a customer calls into Ageas, the agent can see not only what product or quotes the customer has, but whether they have been (or still are) on the website, what they are interested in, or even whether they have received recent marketing communications or offers.  The AI uses this data to prompt the agent into taking the next best action – whether that be cross selling a product, making a renewal offer, or to simply ask if the customer is happy with the service they're receiving.
You can read about the changes that the Engagement Hub brought about for Ageas here.
All of which means the customer gets a far better experience, as the agent already has all of that intelligence at his or her fingertips and knows how to manage the conversation.
It's artificial intelligence, with a human voice.
Is AI the future?
There's no doubt that AI, in all its forms, will become more and more commonplace.
When it comes to marketing, the accuracy of decision making and speed of delivery offered by AI is simply staggering. If you're not yet taking advantage of what AI has to offer, then maybe it's time to take a look.
But whatever technology you use, it's the human input which matters. So artificial or not, make sure intelligence is driving your marketing.