Your business is too important to have conflicting messages being delivered through different channels, so you'll already have made sure that your messages are consistent, are sent at the most appropriate time and that your customers aren't overloaded with communications. Better still, you'll have automated all of your communications – right message, right person, right time.
But what about your call centre?  Have you brought them into your marketing mix?  Or are they still just a reactive channel, answering customer queries and working from a generic sales script?
Turn your call centre into a marketing task force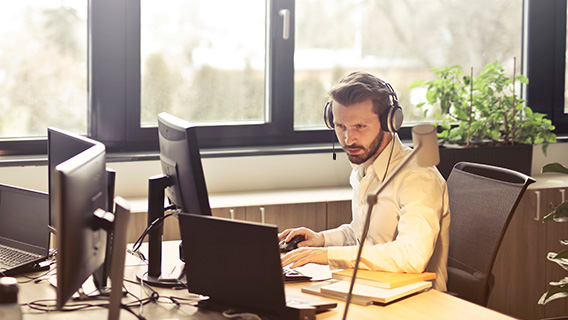 A good call centre agent – one who can establish a rapport with the customer, resolve complaints and make sales – is worth their weight in gold.
So imagine how much more effective they could be with access to real-time customer data.  Not just details of their previous orders, but what they're doing right at this moment.
Is the customer currently browsing your website?  What are they looking at?  Have they recently made a complaint or query which is yet to be resolved?  What marketing communications or offers have they recently received?
What's more, you can use all this data to predict the next best action for every individual.
Now your call centre can have a truly personalised and relevant conversation with every customer every time they contact you.
Harnessing the power of your data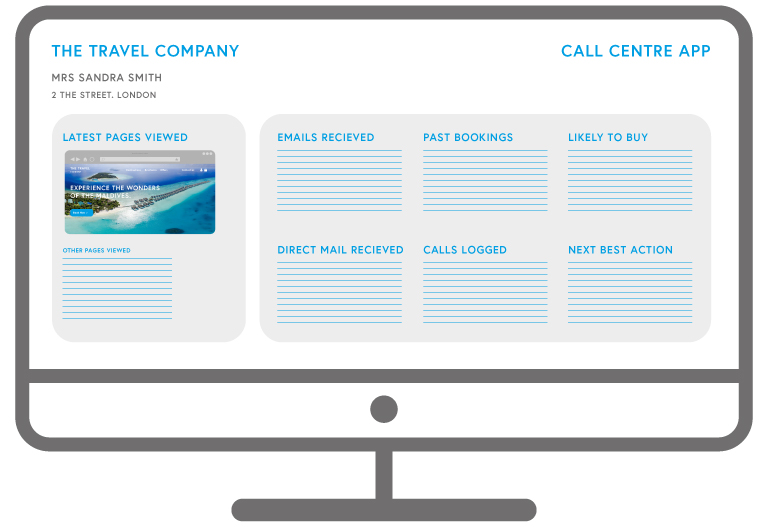 All of this is possible, when you harness the power of your data.  And that's exactly what we've done for our clients with our Engagement Hub.
The Engagement Hub pulls all of your data into one place and then makes it available to all departments across the company – marketing, website, sales, call centre, and so on.  It provides a real-time view of every customer.  What they're doing right now, what their last interaction was, their purchases, returns, complaints, what the last direct marketing communication looked like – everything.
Now you're able to better co-ordinate and target your marketing campaigns and personalise your website and empower your call centre – on the back of complete, accurate and up to date information.  And if you also automate your campaigns, you'll quickly be able to send out the right communications to each individual customer, with minimal effort.
But it's your call centre where you could see some of the most dramatic changes.
Empowering your call centre
We implemented the Engagement Hub for leading financial services provider Ageas – connecting and personalising online and offline customer touchpoints.  They saw a 40% increase in sales; a 20% uplift in 'add-on' sales; and a 30% increase in data capture rates.
But it was their call centre where the biggest transformation was experienced.
Giving the call centre teams access to a single real-time view of every customer empowered more effective customer conversations – even costly outbound calls could be better timed and tailored to be more relevance to the customer.
The feedback – as well as the results – across the business was remarkable. Their call centre agents told us that "it is the best tool that we've ever been given". 
So, if you'd like to energise your call centre in the same way, you should consider implementing an Engagement Hub across your business.
If you're looking to take a giant step forward in delivering truly personalised, real-time customer communications across your ENTIRE business – including your call centre – take a look at our video case study here.  And if you're interested in finding out more, then why not get in touch.