Some of the R-cubed team had the pleasure of attending the Data IQ awards ceremony, aboard the Silver Sturgeon boat on the River Thames.
Here at R-cubed we love all things data and it was great to have a night out at the and at the same time hear all about the innovative work happening in the data arena while we sipped on a glass of wine (or two….or three!).
To name a few of the standout entrants, congratulations to Graham Davis at Ageas Direct who was shortlisted for the 'Data and Analytics leader of the year award'.  Clearly some amazing work being done at the BBC as they scooped the 'Best GDPR programme (client side)' award and Coutts for taking the top prize in the 'Best data and analytics team' category.
Another special congratulations goes to the Information Business Analytics Team at Barclays for taking home the "Customer / CRM Champion" award, seen below collecting their award from our Managing Director – Daniel Guest.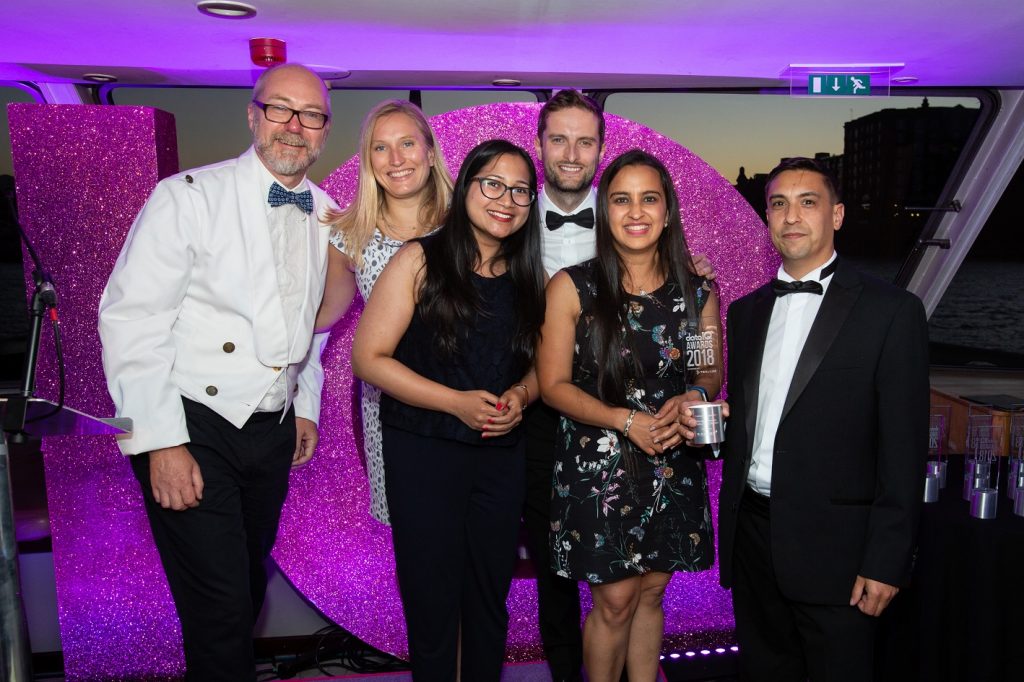 We took great pride in being shortlisted in the Data IQ awards for the 'Best use of data in a marketing programme' category for a clever piece of analysis for Costa Coffee that revealed the hidden drivers of opportunity behind millions of daily transactions – the first campaign generating a huge 40% increase on the previous year along with significantly increased ROI.
Want to find out more about the work that got R-cubed shortlisted? You can read the short case study here.